10/1 Securing Our eCity Foundation Hosts CyberFest2014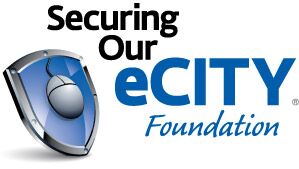 Securing Our eCity Foundation, an award-winning San Diego non-profit focused on cybersecurity awareness and education, and their partner, CyberTECH a non-profit focused on catalyzing business opportunities and the growth of the Internet of Things (IoT), are announcing this year's CyberFest2014.
The day-long event takes place on Thursday, October 1, 2014, from 7:00am to 7:00pm at the Stone Brewery in Liberty Station and is open to anyone wanting to learn about one of the fastest growing and innovative areas on the planet – the Internet of Things. Partnering with CyberTECH and raising the much needed perspective on how we will secure the IoT, this year's presentations will delve into this next big wave – and discuss topics such as, the IoT infrastructure and Human Factoring, Security and Privacy, Business Impact on Critical Infrastructure and the whole future of the Internet. The event will focus on critical elements of cybersecurity for small and medium businesses.
Thanks to the engaged sponsors, Securing Our eCity Foundation has arranged for a limited number ofcity/county and active duty military registrations to be complimentary. Interested parties should send an email to [email protected]. Standard fees for the event are $50.00 per person, which includes conference materials, breakfast, lunch and brews & bites networking reception with fellow cyber-techs.
"CyberFest2014 brings together top minds in the community to discuss defending our city and nation against cyber crimes," said Darin Andersen, President & CEO of CyberUnited. "This annual symposium enables the attendees to leave with meaningful information and a better understanding of best practices when it comes to protecting their business."
To date, CyberFest2014 sponsors include: ESET North America, Bridgepoint Education, AIS, Diseno,, San Diego Gas & Electric,Mintz Levin and California Coast Credit Union. Sponsorships are still available.
For more information about the event or to register, visit www.securingourecity.org/cyberfest2014
About Securing Our eCity Foundation
Securing Our eCity Foundation is a 501 (c)3 non-profit organization focused on cybersecurity awareness and education. Their mission is to enable every San Diegan to live, work and play safely in the cyber world.
The Foundation, formed in late 2011, is based on an initiative started in mid-2008 by ESET North America, an internet security company. Supported through generous donations from organizations like ESET North America and San Diego Gas & Electric, SOeC helps facilitate a safer cyber experience for digital citizens in the greater San Diego area.
For more information, visit www.securingourecity.org or call 619-630-2444.
https://sdtechscene.org/wp-content/uploads/2014/09/SOeC-Foundation_logo_CMYK.jpg
169
299
admin
https://sdtechscene.org/wp-content/uploads/2019/05/SD-Tech-Scene-Logo-2019.png
admin
2014-09-25 15:36:17
2014-10-02 15:37:25
10/1 Securing Our eCity Foundation Hosts CyberFest2014