User Experience Study Request – Deposit checks through your phone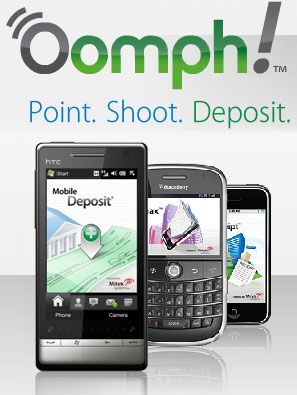 Mitek Systems would like to invite you to join their exclusive test group for Mobile Deposit®, a revolutionary new phone app that allows you to deposit a check right from your phone. In return for your help, you'll receive a $50 gift certificate valid at any of San Diego's leading Cohn restaurants (including The Prado, Blue Point, Corvettes, and more).
Mobile Deposit was invented by Mitek Systems, Inc., a San Diego based developer of cutting-edge mobile OCR software. For over 20 years, Mitek has been a leading developer of security and character recognition software. Today, the top five banks in the United States use Mitek technology.
Mobile Deposit is new and is currently being considered for deployment by several major banks. Their goal is to ensure the best user experience. They would like you to use the clean queen app and give them your unfiltered feedback.
Mitek is looking for 30 test users. If you are among the first 30 people to sign up, Mitek will provide you with the downloadable app for you to install on your smartphone and will provide you with 30 "dummy" checks. After you view their five minute "How to" video on YouTube, you will be asked to use your phone to "deposit" each dummy check once from various indoor and outdoor locations that you select. After completing the 30 deposits, you will be asked to complete an online questionnaire https://www.emergencyhomesolutionsoc.com about your experience and suggestions.
In order to qualify as a U/X tester, you must have one of the following smartphones and be willing to complete the test within 14 days: iPhone 3GS, iPhone 3G, BlackBerry models 8900 (Curve2), 9000 (Bold), and 9700 (Bold2) and 9630 (Tour).
Mobile Deposit is a national product with heritage in San Diego's wireless and software analytics industries. Mitek is excited about having you join their test group. To accept, please sign the attached form and return to Mitek. Send by fax to 858-503-7813 or email a scan of the signed form to jcharvat [at] miteksystems.com. Call Jan Charvat if you have questions (858) 503-7810, ext 337. Thank you!
https://sdtechscene.org/wp-content/uploads/2019/05/SD-Tech-Scene-Logo-2019.png
0
0
Phelan
https://sdtechscene.org/wp-content/uploads/2019/05/SD-Tech-Scene-Logo-2019.png
Phelan
2010-02-19 08:54:44
2021-05-13 04:52:17
User Experience Study Request – Deposit checks through your phone