Spritzr Gets Back to Basics with Modern Day Matchmaking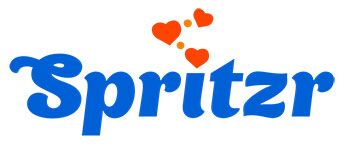 SAN DIEGO – Launched earlier last month and providing more than the standard dating app, Spritzr is a new way for friends to play matchmaker. The free app, currently available for iOS devices, combines the benefit of personalized introductions with the convenience of online dating, thus widening the pool of quality prospects and making it easier to meet someone you really connect with. With Spritzr, singles have the chance to meet worthwhile prospects referred by their friends, while couples help their single friends meet that special someone, ensuring no one gets left in the third wheel zone.
"As a single man looking for that special someone, I got discouraged with online dating: my best dates came from friends' introductions but those were few and far between. I thought, is there a way to make introductions simpler and easier, so that I could meet the widest possible pool of friends of friends?" said Manshu Agarwal, founder and CEO of Spritzr. "That's how Spritzr came to be – it's a fun, low-pressure way for friends to play matchmaker, increasing a single person's chances of finding love."
Spritzr works by connecting and authenticating a user's account via Facebook—from there, users can either sign up as a Dater (if they are single) or Matchmaker (if they are taken). Spritzr allows you to matchmake any of your Facebook friends, even if they're not on Spritzr. For those who aren't yet part of the Spritzr community, they'll receive a Facebook notification that they've been matchmade. They can then download the app and see the match waiting for them. Spritzr has another feature where singles can receive match suggestions from the wider Spritzr community. When using the app this way, three people must suggest the same person to a user before the match is sent; that way, Spritzr ensures only the best matches are put forward.
If you're in a relationship, matching up your single friends offline can be awkward. Spritzr takes the pressure out of the equation, making it simple and enjoyable. If your friends don't like the suggestion, no one has to know. If a match does occur, users earn Karma Points. The more couples you create, the more Karma Points you earn, giving you bragging rights and hopefully a few wedding invites. Eventually you reach bronze, silver, and gold status, with the latter being treated to VIP benefits by Spritzr.
For more information on Spritzr, please visit www.spritzr.com. The app is available for free in the Apple app store.
About Spritzr:
Offering more than the traditional dating app, Spritzr is a new way for friends to play matchmaker. The free app, currently available for iOS Devices, introduces a fun, carefree way for both singles and couples to set up their friends by suggesting personal recommendations. It's a win, win: singles meet quality dates referred by their friends and couples help their single friends meet that special someone. Whether you're a Matchmaker or Dater, Spritzr takes the pressure and awkwardness out of matchmaking and puts a human touch back to online dating. Learn more at www.spritzr.com.
###
https://sdtechscene.org/wp-content/uploads/2019/05/SD-Tech-Scene-Logo-2019.png
0
0
admin
https://sdtechscene.org/wp-content/uploads/2019/05/SD-Tech-Scene-Logo-2019.png
admin
2015-09-30 14:14:32
2015-09-30 14:41:54
Spritzr Gets Back to Basics with Modern Day Matchmaking