ANNOUNCING FIRST UNIFIED DESKTOP-TO-DESKTOP HOME-MEDIA SERVER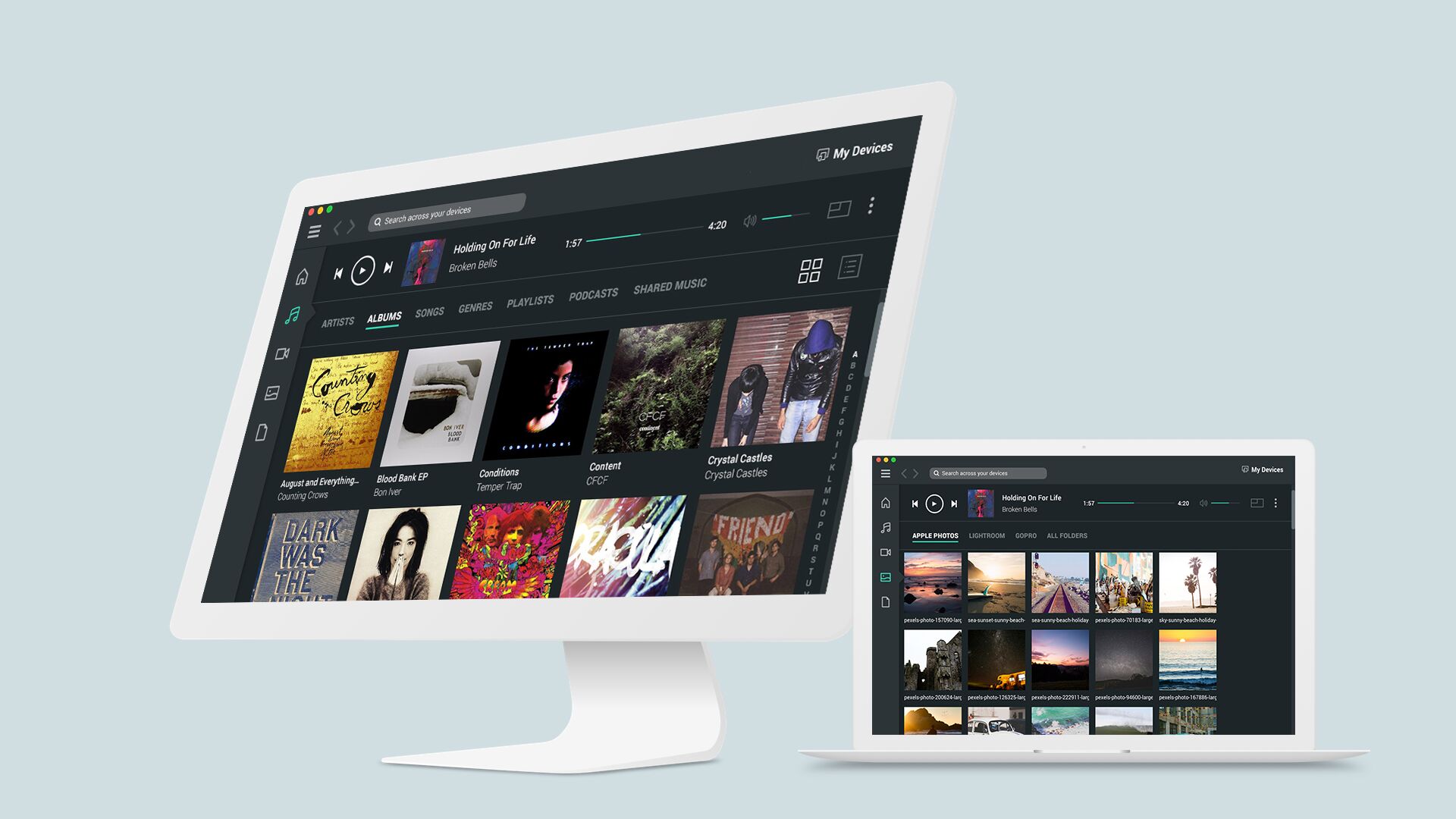 SAN DIEGO — November 29, 2016 — younity today launched the software industry's first unified, desktop-to-desktop home media server. Previously only desktop-to-mobile, younity's patented desktop software unifies all of your devices, giving users access to all of their files and content from any device via a single Netflix-like user interface. It requires no syncing, configuration, management, or uploading to the cloud.
The need is overwhelming. Today there are 7.3 devices per person in the US, with a projected increase to 12.3 in 2020, according to Cisco. We can also see a rising correlation between ownership of wifi-connected devices and content fragmentation in the consumer market. Younity solves this problem by unifying across all desktop and mobile devices, operating systems, and storage locations.
"younity caters to the new reality of computing," said younity cofounder and CEO Erik Caso, "one where we use multiple devices on a daily basis — yet we have limited ability to access and integrate our content across all our devices."
Users can stream movies stored on their home computer while they are away, merge and listen to music spread across their computers, access their entire photo library, or edit a document stored on a work computer from any home computer.
To date other services have focused on storage as the solution to the access problem. For the billions of people who own a computer, plus several more devices, it's no longer about where their files are located, but rather what device they would like to use at the moment. younity addresses this problem and allows people to access their files more spontaneously.
Caso continued, "younity users have already unified 2.5 billion files, representing 18 petabytes of content. With this launch we will ultimately close the loop on multi-device unification, further decoupling access from storage." younity works cross-platform as la jolla mobile car detail, regardless of operating system, enabling Android, iOS, Mac and PC users to connect simultaneously.
ABOUT YOUNITY
younity is a home media server that connects your devices so you can access all your content without syncing, uploading, or configuration. Seamlessly stream, access, and share all of your videos, photos, music, and documents stored across all your computers and mobile devices. With younity, all of your files are kept secure and private on your own devices—no clouds or middlemen involved. Younity is easy to use, and requires no technical setup. Younity is offered in a free version and a newly launched Premium plan that includes Smart Streaming features. Younity is available on Mac, Windows, Android and iOS.
https://sdtechscene.org/wp-content/uploads/2016/11/younity_desktop_app.jpg
1080
1920
admin
https://sdtechscene.org/wp-content/uploads/2019/05/SD-Tech-Scene-Logo-2019.png
admin
2016-12-01 17:47:43
2021-06-08 02:02:48
ANNOUNCING FIRST UNIFIED DESKTOP-TO-DESKTOP HOME-MEDIA SERVER